Looking for Driving Lessons in King's Lynn?
Driving Lessons King's Lynn
Book Your First Two-Hour Driving Lesson Half Price!
Pass in less time and save money with How-2-Drive!
Bonus – you'll also get a FREE Theory Test App and our How-2-Drive App. We'll help you get the most out of your lessons so you pass sooner!
Save money by learning to drive in less time!
Looking for a local driving instructor near you? Excited about taking your first driving lesson? At How-2-Drive we teach people just like you how to drive!
But not only will we teach you how to drive – we'll also save you time and money. We can help you pass your test in fewer hours – on average 17 hours less* – saving you over £400!
How do we do it?
We use a structured approach to your training, which has three stages: learn, develop, and master:
First, you'll learn all the driving skills. We'll aim to get you through our entire training plan in around 10 hours. During this time you'll cover all the different driving manoeuvres, road types, and junctions!
Next, we'll develop your skills by allowing you plenty of time to practice. We won't pull you up on the roadside and talk to you about how to drive. We'll get you out there driving instead — because that's what you want to learn!
Finally, we'll show you how to master the art of driving — so you're ready to pass your test with flying colours!
Throughout your driving lessons, we'll teach you to make the right decisions independently. That way, your friends and family won't need to worry so much once you're out and about enjoying your new-found freedom on your own!
Meet your King's Lynn driving instructors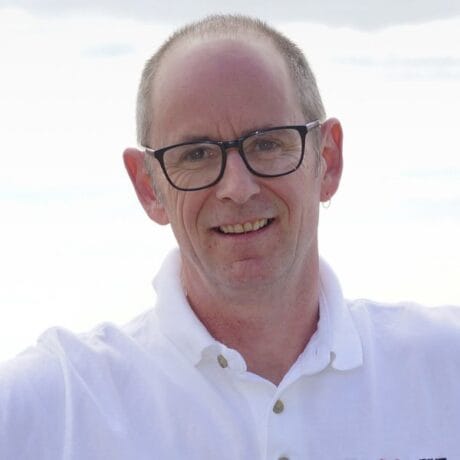 Your local King's Lynn driving school covers the West Norfolk area, including the following towns:
King's Lynn & Gaywood
South Wooton
Gayton
Downham Market
…and everywhere in-between!
For all driving lessons east of Gayton please take a look at our Swaffham, Fakenham and Dereham school of motoring instead.
Why choose How-2-Drive?
You'll save time. We can help you pass in 17 hours less than average!
You can save money. On average, our pupils save more than £400.
Learn to drive more quickly by using our structured training approach.
Get your free Theory Test App. Practice for your theory test and pass more quickly.
Our free Learning to Drive guide supports your learning and helps you get the most out of your lessons.
No commitment upfront. Give us a try with a half-price initial lesson — the second hour is free!
Pay upfront and get a discount. Save £2 per hour when you buy 10 hours in one go.
Get your first lesson half price!
Whether you're new to driving lessons or you're just fed up with your current driving instructor, why not book your first lesson today?
When you book your first two-hour driving lesson with us you'll pay just £40! This way you can make sure we are as great as we say we are before you commit to anything.
Then, once you are completely satisfied with the quality of our driving tuition you can choose to buy a block of 10 hours and get a £2 discount on our normal hourly rate of £40!
Before you commit to anything, why not take us for a spin! What do you have to lose?
Kings Lynn driving lesson FAQs
Do You Do Any Deals?
Yes, we do, two deals in fact!
For our first deal you can book your introductory two-hour lesson for just £40.
For our second deal, if you block book 10 hours in one go we'll knock £2 per hour off our standard rate.
Do You Offer Manual Driving Lessons?
Yes we do!  We have a selection of modern cars with manual gearbox, all fitted with dual controls for your safety.
What Areas Do You Cover?
In the West Norfolk area we cover greater King's Lynn (including Gaywood), as far out east as Gayton and as far south as Downham Market.
Book Your First Driving Lesson - Just £40!
Give us a try - your second hour is on us!
Learn in less time, and save money with How-2-Drive:
Eager to get driving? Call 01603 957 097 to chat with us today!
* According to the DVSA (the people who set the driving test) it takes on average 47 hours of driving lessons and another 20 hours of private practice to pass the driving test.
By using our structured training system we help our customers pass after an average of just 30 hours of driving lessons — that's 17 hours less than the DVSA average!