ADI Driving Instructor Training
Want to change career? Need a new challenge?
Train to become an Approved Driving Instructor and work on your own terms!
Take the first step today:
Driving instructor training designed just for you
Hello, I'm Howard Floyd, your local driving instructor trainer based in Norwich. I'm accredited by the DVSA to deliver driving instructor training.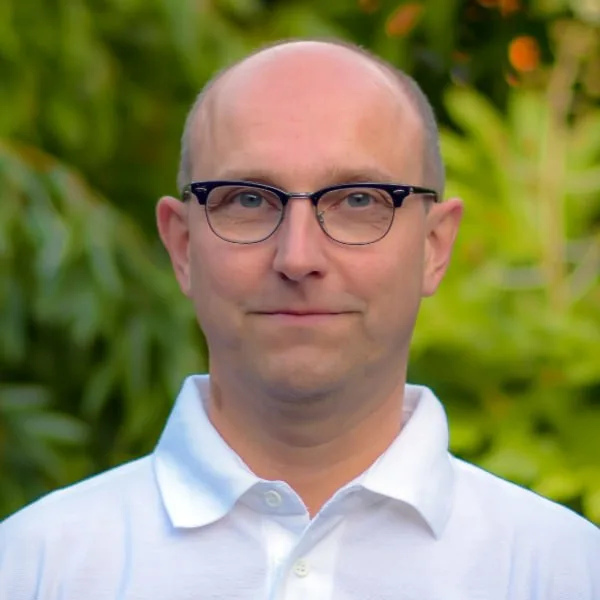 You can find me on the Official Register of Driving Instructor Trainers (ORDIT). In fact, I'm a Grade A ORDIT trainer achieving the highest score possible with 51/51 (100%) at my last ORDIT Standards Check. I've also achieved the prestigious DVSA Cardington Special Test.
As you can see, I'm serious about achieving the highest possible standards in driver training. I have successfully helped many people qualify to become Approved Driving Instructors (ADI's). It's not easy to qualify so you'll need to be self-motivated and prepared to work hard if you are going to pass the DVSA's ADI Instructor exams. I will provide you with the help and encouragement you'll need to succeed.
You're in good hands as we use only DVSA accredited ORDIT trainers to deliver the instructor training course. We pride ourselves by staying up-to-date with modern teaching practices to give you the very best support and guidance.
We're passionate about training and are driven to help people just like you to become approved driving instructors. Read on to learn more about the benefits of training to become a driving instructor with us.
Local one-to-one ADI training
You'll get a one-to-one driving instructor training service tailored to your needs. You'll have the same trainer throughout your training so we really get to understand how you learn and give you a personalised learning experience. All in-car tuition is delivered locally in Norwich.
You can fit your training in around your work and family commitments. You can choose to fast-track your training by taking a Trainee Licence with us so you can earn while you learn?
Tailored to your learning needs
Whatever your needs are, we'll make sure your ADI training works effectively for you. Everyone has different learning styles, backgrounds and transferable skills, so we'll tailor the training to suit you.
It's our job to correctly identify your individual learning goals and needs. We'll match to your style of learning and adapt your lessons to suit you personally. By working together we'll develop your existing skills — and nurture new ones.
Together, we'll turn you into a great driving instructor!
What's included in your ADI course?
50 hours of one-to-one training in-car with your very own ORDIT trainer.
All the DVSA's listed essential reading books (4 in total).
The Official DVSA Theory Test & Hazard Perception Test software so you can study from home.
You own printed Driving Instructor Training Course Guide to walk you through the course step by step.
One month's FREE subscription to 100's of Part 3 Video Tutorials and a printed workbook (supplied by Blain & Lou Walsh – two of the country's leading ORDIT experts). You'll then get a 33% discount for any additional months you'd like to subscribe.
Your own printed driving lesson tuition presenter .
Easy to follow step-by-step training
Our Driving Instructor Training Course consists of three parts and follows the national standard for driver training.
Part 1 – Theory
Part 2 – Driving
Part 3 – Teaching
We'll take you through each part step by step. Each part will build upon your existing knowledge and prepare you to pass your ADI exams. We'll explain everything to you and show you how to apply each new skill. You'll then be given time to practice and develop your instructional techniques in preparation for your tests.
Training made simple
We'll show you how to deliver simple and effective lessons:
You'll learn how to deliver a lesson appropriate to the needs of your pupil.
You'll learn how to deliver a safe lesson, where you effectively manage the risks so your pupil can learn in a safe environment.
You'll deliver a lessons that works, where learning takes place and you develop a better, safer, more responsible driver.
You'll start by learning how to plan a lesson, then practice delivering it to you trainer (playing the role of your pupil). When you get the hang of this, you can then gain valuable work experience with real pupils on our Trainee Licence program.
Why train with us?
We have a wealth of experience at training the instructors of tomorrow, in fact we've been successfully helping people like you to become driving instructors since 2010!
There is a big difference between teaching someone to drive and training people to teach. The DVSA recommends that you choose an ORDIT accredited instructor trainer who has experience in training people to train others.
We'll structure your training. You'll have a step by step course guide to follow, the DVSA's Official training software and text books, 100's of video tutorials to watch and a workbook to complete as you train. You'll have 50 hours of in-car, one to one training with an ORDIT trainer.
For each in-car training session you'll follow a 4 stage learning cycle. First you'll STUDY the chosen topic, then you'll be able to PRACTICE your new skills with your trainer. At the end of the session you'll have time to REFLECT on your performance and then REFINE the plan going forwards. Our trainers have lots of tips and tricks to help you develop your learning and teaching strategies and become highly effective teachers.
A chance to earn as you learn with a PDI trainee licence
Once you've passed your Part 2 and completed your Part 3 training, you can apply for a Trainee Licence and start teaching our pupils! This is available to candidates that have reached a high standard of teaching. You can then gain valuable work experience at a Potential Driving Instructor (PDI) in preparation for the final Part 3 test where you'll deliver a 1 hour lesson to a real pupil.
ADI course payment options
To keep this course within your reach, we are happy to offer flexible payment options. You may either:
Buy all three parts of the course up front for just £1999
Spread the cost of your training over 12 months for £199 a month!*
* For the monthly payment plan, the total cost of the training will be £2388.
Don't delay – take the first step today!
Fill out your details below to get your free driving instructor training guide. We'd love to meet up with you for a chat over a cuppa!
Why train with How-2-Drive?
Here are six great reasons to do your driving instructor training with us:
Personalised one-to-one training — you won't share your lessons with anyone else
Qualified instruction — be taught by a Grade A driving instructor trainer, with ORDIT accreditation
We're near you — complete all of your instructor training locally in Norwich
Flexible — fit the training around your family and work commitments
Simple — easy to follow step-by-step training
High success rates — higher than the DVSA national average pass rates
ADI Training FAQs
Are All Training Materials Included?
Yes — everything needed to support your learning is included. You'll get all the ADI Training Modules, essential reading list, online Theory package, Tuition Presenter as well as 50 hours of one-to-one in-car training with Howard.
Are the ADI Test Fees Included?
No — sorry ADI Qualifying Test Fees are payable to the DVSA when you book your tests. It was almost all too good to be true!
Do You Offer Discounts?
Yes — if you Buy Now for £1999 you'll save £389 off the Monthly Payment Plan which is £2388.
How Long Will it Take to Get My Qualification?
Usually between 6 and 8 months on average. To help you pass your ADI exams sooner we can tailor your training programme to suit your individual needs.  Suitable candidates may fast track their training and start earning as they learn on our Trainee Licence.  Candidates can start this once they have passed Part 2 and completed the Part 3 course.
How Soon Can I Start?
This is subject to availability as Howard is the only driving instructor trainer at How-2-Drive. No-one else will be asked to train you, so you'll only be trained by the very best ORDIT trainer. Give us a call so we can discuss your availability and agree a plan to suit you.
Once you've qualified, why not join our franchise?
Enjoy the thrill of being your own boss! Once you've qualified as a driving instructor you'll be eligible to join our Driving School Franchise.
As a self-employed franchisee, we'll take care of filling your diary so you can get to work straight-away!
Ready to Make a Change?
Get Your No Obligation Guide Today!
If you're looking for a rewarding career or a fresh challenge you're in the right place!
You've read this far, why not take the first simple step today?
Simply fill out your details and I'll send your free no obligation guide straight-away:
Our approach to driving instructor training works!