The Norfolk Driving School Franchise that's Fair and Flexible!
Be Your Own Boss!
With our driving instructor franchise you can choose to work full or part-time!
No need to worry about sales and marketing – we'll fill your diary so you can focus on what you do best, teaching!
As an ADI, we won't tie you in. Instead, we believe in rewarding loyalty so with our full-timers loyalty discount the longer you stay the less you pay.
Get your free driving school franchise guide today:
Get Your Free No-Obligation Guide Today!
Or call 01603 957 097 to chat with us now!
An ADI franchise with a difference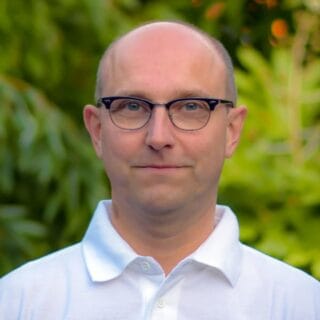 Hi, I'm Howard, founder of How-2-Drive. Are you an Approved Driving Instructor (ADI) looking to move to a better driving school?
Let me tell you about our driving school franchise in Norfolk and why I think you'll want to join us!
We run franchise opportunities in the Norwich, King's Lynn, Great Yarmouth and Lowestoft, Wymondham, Broadland and North Norfolk areas. Right now, we're looking to expand further – could you become our newest team member?
Why join our driving instructor franchise?
Our driving school franchise agreement is simple, flexible and fair:
Loyalty Discount
For each year you stay with us, we'll knock 10% off your franchise fee. We'll do this for a maximum of 4 years, so after your 4th year you'll only pay 60% of the fee. This is equivalent to our part time fee!
No Tie-Ins
Yes that's right, we don't tie our ADIs into any long term contracts. You are free to leave whenever you feel the time is right for you. The only thing we ask for is that you give us four weeks notice.
Be your own boss
You tell us when you want to teach and we'll do the rest. You can choose to become either a full or part time franchisee. You are free to change your commitment at any time.
Full diary & support
You'll get a FULL diary and a friendly ear when you need it. We also have ORDIT trainers to help you continually develop your skills.
We're here for YOU!
What makes our driving school franchise different?
Work the hours that suit you
You tell us when you want to work. We won't make you attend events and meetings.
We only offer two-hour lessons to pupils. This will reduce the time you spend travelling between lessons when you aren't earning. To save you even more time, we'll fill your diary with pupils who are local to you.
There are no hidden costs such as additional fees for finding pupils or limits on how many pupils you can have. All we ask is a setup fee of £350 when you start. This fee covers the costs of the vehicle graphics, your branded workwear and setting up your online diary.
No more working for free!
We don't do promotions on discount or voucher sites. Promotions like this force instructors to work for little or no pay. When you become a How-2-Drive instructor, you get to keep every penny that you are paid for the lessons you teach.
The only exception is our intensive driving course. For these courses, the pupil pays us upfront. We then pay the instructor in full on the same day the training has been delivered – not when the pupil passes the test!
Turn heads with our eye-catching vehicle graphics!
We'll hook you up with our dedicated supplier of dual controlled lease vehicles at a budget that suits you. We'll then add the eye-catching graphics!
You can choose any car colour you like from white, red or black and either manual, automatic or electric.
You may also buy your own vehicle or bring your existing tuition vehicle with you providing it's reasonably new and is either white, red, or black.
Alternatively, it costs around £349 per month to lease a vehicle from our supplier. You can choose from a variety of models and specifications to suit your budget.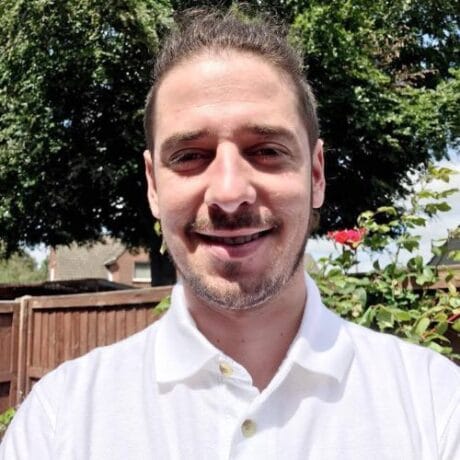 I have just joined the How-2-Drive team as a driving instructor and it was definitely the best thing to do.
All the promises were delivered and the support is the best — very friendly and professional. I don't feel left alone and my diary looks just the way I wanted. Proud to be part of this great company.
Fabio Guerreiro ADI
But what does our driving instructor franchise cost?
You can choose from either a full or part-time franchise. We give you a full diary and all the support you need to run your own successful franchise business.
As a loyal full-time ADI you will be rewarded each year with a 10% discount off the current franchise fee of £125 per week. We'll then apply a discount at the start of each year for a maximum of four years. This means after year four you will only pay £75 per week – the equivalent of a part-time fee!
What's more, our franchisees only pay for 48 weeks in the year. As a result, you'll get four weeks payment free – giving you time to take a well-earned break!
Alternatively, if you're looking for a part time franchise instead you can work up to 20 hours per week for a weekly fee of just £75.
What are the benefits of our ADI franchise opportunity?
Be your own boss. You tell us when you want to work, we find you the pupils.
Choose where you work. We currently have vacancies all over Norfolk and are looking to expand further!
Charge premium lesson prices – currently £40 per hour for a standard lesson. Full-time instructors work around 40 to 45 hours a week, so that's sales income of around £1,600 per week or £76,800 per year!
We'll fill your diary for you! No need to do any marketing or sales yourself – the pupils will come to you. This comes as standard with no hidden costs.
Four fee free weeks per year. You only pay 48 weeks per year. No need to pay your franchise fee when you're on holiday. No additional or hidden fees.
Get a loyalty discount. Full-time franchisees earn a 10% discount for each year they stay with us, up to a maximum of four years. Earn up to a 40% discount on your franchise fee!
No tie-in contracts. You're free to leave whenever you want. We want you to stay with us because you want to, not because you have to.
Free support. Whenever you need someone to listen to you we'll be there. We want to help you grow your business.
You'll be in good company. All our ADI trainers are on the DVSA's Official Register of Driving Instructor Trainers (ORDIT).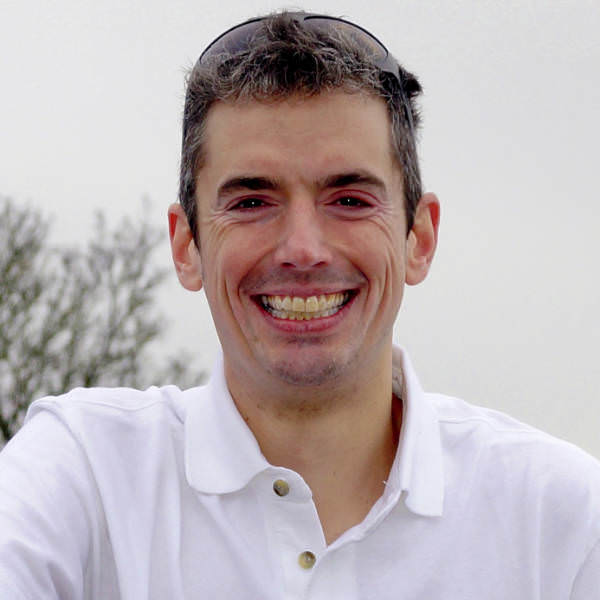 Having recently chosen to leave a large national driving school I was naturally sceptical of taking on a new franchise...
But Howard, the founder of How 2 Drive, has more than delivered on his commitments. In advance of my start date I already had 7 new pupils. With my existing pupils, my 1st week had an almost full diary. By my 2nd week it was more than full and I have since added extra availability to accommodate!

How-2-Drive's business model and franchise agreement are working and I'm looking forward to developing my skills as an ADI as part of the team. Howard clearly understands how to develop and grow his business and demonstrates excellent subject knowledge within the profession.
Blair Wilson ADI
What's included in your franchise fee?
When you begin your driving instructor career with How-2-Drive, you'll get goodies – lots of them:
Your very own Driving Instructor App to manage your diary and track your pupils' progress and payments.
Free Pupil App and Theory Test Pro App for all your new pupils.
Access to our pupil booking service.
Standards check training with a DVSA-registered ORDIT trainer. We'll help you get the A Grade on your next standards check!