Looking for Driving Lessons in Great Yarmouth?
Driving Lessons Great Yarmouth
Exclusive Great Yarmouth Offer
Get your first two-hour driving lesson for just £35!
Then once you've seen how good we are, book your next 10 hours of lessons for just £320
Your local driving school
Looking for a driving instructor in your area? Our approved driving instructors deliver driving lessons in Great Yarmouth, Caister, Gorleston, and the surrounding villages. Unlike many other schools who offer lessons near you, we are a local independent driving school with our headquarters based in Norfolk.
Find the right driving instructor for you
Choosing the right driving instructor can be difficult. Will you like them? Will they be able to work with your learning style? How do you know whether they'll be any good?
Get your second hour free
Many other driving schools will tempt you with their block driving lessons deals. But usually, you'll have to pre-pay for up to 10 hours before you even take your first lesson. This is a lot of money to pay to someone you haven't even met yet!
That's why we give you your second hour free when you book your beginner's two-hour driving lesson with How-2-Drive.
Meet your Yarmouth driving instructor team
Our Great Yarmouth driving instructors cover these local areas:
Great Yarmouth
Gorleston-on-Sea
Caister-on-Sea
Bradwell
Belton
If you're looking to take driving lessons anywhere south of Hopton, take a look at our Lowestoft school of motoring.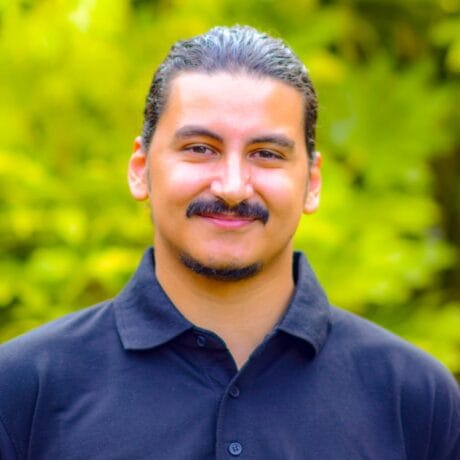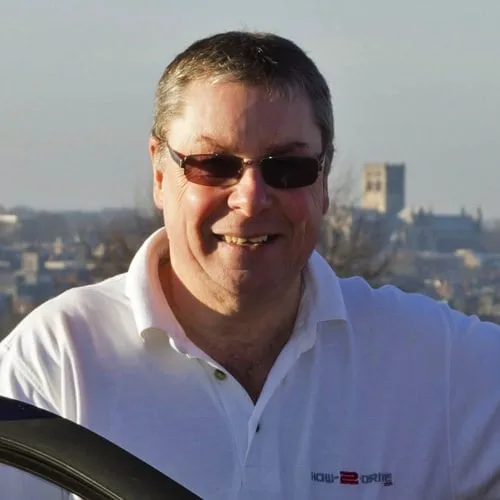 Why choose How-2-Drive?
Save time – pass your test in 17 hours less than the national average!
Save money – on average our students save over £400!
Our structured driver training system helps you learn faster
Free Theory Training App to help you pass your theory test quickly
Free 'How-2-Drive' app to support your learning and track your progress
Try us out first with a half-price beginner's lesson to see how good we are
Get a discount for every 10-hour block of lessons you book in advance
Try us out – half-price!
Buy one hour, get one free! Simply book your first two-hour driving lesson and you'll only pay for one hour. We're confident you'll be more than satisfied and want to book another lesson.
But it gets better than that!
If you decide you'd like to continue learning with us you can take advantage of our special offer below.
Great Yarmouth driving lesson FAQs
Can I Take Automatic Driving Lessons?
Yes, you can! We now have automatic instructors for the following locations:
Can I Take My Driving Test in Great Yarmouth?
No, unfortunately you can't take your driving test in Great Yarmouth. The closest test centre however is just down the road in Lowestoft. Here's the full address:
Rishton House
Clapham Road
Lowestoft
Suffolk
NR32 1RL
[vc_gmaps link="#E-8_JTNDaWZyYW1lJTIwc3JjJTNEJTIyaHR0cHMlM0ElMkYlMkZ3d3cuZ29vZ2xlLmNvbSUyRm1hcHMlMkZlbWJlZCUzRnBiJTNEJTIxMW0xOCUyMTFtMTIlMjExbTMlMjExZDI0MzAuMTM4NDIyMzgxNTgyJTIxMmQxLjc0NzI3ODcxNTgwNTg2MTElMjEzZDUyLjQ3NjYyOTM3OTgwNjAwNiUyMTJtMyUyMTFmMCUyMTJmMCUyMTNmMCUyMTNtMiUyMTFpMTAyNCUyMTJpNzY4JTIxNGYxMy4xJTIxM20zJTIxMW0yJTIxMXMweDAlMjUzQTB4MCUyMTJ6TlRMQ3NESTRKek0xTGpraVRpQXh3ckEwTkNjMU9DNHhJa1UlMjE1ZTAlMjEzbTIlMjExc2VuJTIxMnN1cyUyMTR2MTQ1NDMyMjI4MDc5NyUyMiUyMHdpZHRoJTNEJTIyNjAwJTIyJTIwaGVpZ2h0JTNEJTIyNDUwJTIyJTIwZnJhbWVib3JkZXIlM0QlMjIwJTIyJTIwc3R5bGUlM0QlMjJib3JkZXIlM0EwJTIyJTIwYWxsb3dmdWxsc2NyZWVuJTNFJTNDJTJGaWZyYW1lJTNF" size=""]
Alternatively, you may wish to take your driving test in Norwich instead. Here is the full address for the Norwich test centre:
Plot 16A, Peachman Way
Broadlands Business Park, Thorpe St Andrew
Norwich
Norfolk
NR7 0WE
[vc_gmaps link="#E-8_JTNDaWZyYW1lJTIwc3JjJTNEJTIyaHR0cHMlM0ElMkYlMkZ3d3cuZ29vZ2xlLmNvbSUyRm1hcHMlMkZlbWJlZCUzRnBiJTNEJTIxMW0xOCUyMTFtMTIlMjExbTMlMjExZDE3MjQuMTA2Nzg2ODkyNTc3MiUyMTJkMS4zNjkxNzcxODUwMDkyNzc4JTIxM2Q1Mi42MzQ0NTgxNzMyMDU5ODUlMjEybTMlMjExZjAlMjEyZjAlMjEzZjAlMjEzbTIlMjExaTEwMjQlMjEyaTc2OCUyMTRmMTMuMSUyMTNtMyUyMTFtMiUyMTFzMHgwMDAwMDAwMDAwMDAwMDAwJTI1M0EweDg1NWM1ZDNjNjYwOWJmZmElMjEyc0RTQSUyQk5vcndpY2glMkJUZXN0JTJCQ2VudHJlJTIxNWUwJTIxM20yJTIxMXNlbiUyMTJzdXMlMjE0djE0NTQzMjIxOTE3ODglMjIlMjB3aWR0aCUzRCUyMjYwMCUyMiUyMGhlaWdodCUzRCUyMjQ1MCUyMiUyMGZyYW1lYm9yZGVyJTNEJTIyMCUyMiUyMHN0eWxlJTNEJTIyYm9yZGVyJTNBMCUyMiUyMGFsbG93ZnVsbHNjcmVlbiUzRSUzQyUyRmlmcmFtZSUzRQ==" size=""]
Do You Have Female Driving Instructors in Great Yarmouth?
Yes, we do! We understand you might feel more comfortable with a female driving instructor. That's why we're able to offer female driving lessons in Great Yarmouth and the surrounding areas.
Will You Pick Me Up From Work or College and Drop Me Home?
Yes of course, provided its within our local area and you make your instructor aware before the lesson.
Jump in the Driving Seat! Book Your First Lesson Today:
Go for a spin and enjoy your second hour on us!
Book now to take advantage of our special Great Yarmouth offer:
* According to the DVSA (the people who set the driving test) it takes on average 47 hours of driving lessons and another 20 hours of private practice to pass the driving test.
By using our structured training system we help our customers pass after an average of just 30 hours of driving lessons — that's 17 hours less than the DVSA average!