How-2-Drive is bidding to recruit more females after it was revealed just over one-fifth of driving instructors in Norfolk and Suffolk are women.
Founder Howard Floyd, who specialises in training driving instructors, said driving jobs may have traditionally been male-oriented, but there is no reason for there not to be equal numbers of male and female instructors.
In response to a freedom of information request, the Driver & Vehicle Standards Agency (DVSA) revealed that of 1,150 driving instructors and people training to become instructors in Norfolk and Suffolk, just 22.1% are female.
It's a similar picture nationally, with women accounting for 24.6% of all driving instructors and trainees.
Could being a driving instructor work for you?
Howard said:
"Becoming a driving instructor is the perfect career choice for many people because it's flexible and allows you to be your own boss.

It's also really rewarding as you're coaching someone through something which is really important to them. When they're successful it can improve their lives in so many ways.

The qualities that make a good instructor are not dependent on gender, so it would be great to see more women coming forward to train.

For women who need to fit work around other commitments, the flexibility to choose your own hours can be really handy."

Howard Floyd, founder of How-2-Drive
Fitting instructor training around other commitments
Dawn Coady, who trained with Howard to become an instructor in Norwich, said it has been a great career move for her.
"Starting with the training, I was able to fast-track it through the summer in time for my son starting school. Now, I fit my hours around school hours. If I need more time during the week, I can work a few hours at the weekend.

I chose to have a female instructor when I learnt to drive, and it's great to now help pupils who prefer to have a female teaching them.

"While many people don't have a preference one way or the other, some people, including for cultural reasons, want to learn with a woman."

Dawn Coady, female ADI in Norwich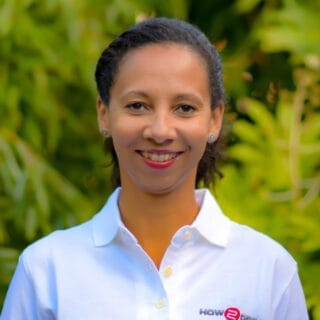 What does becoming an approved driving instructor (ADI) involve?
In order to become an approved driving instructor, you must be aged 21 or over. You can usually apply to start the process six months before your 21st birthday.
You must also have held a full driving licence for at least three years. Again, you can usually apply to start the process six months before the 3rd anniversary of getting your licence.
Qualifying as an ADI means passing three parts:
A theory test, including multiple-choice questions and a hazard perception test.
A test of driving ability, including an eyesight check, 'show me, tell me' vehicle safety questions, manoeuvres and independent driving.
An instructional ability test, in which an examiner will watch you give an hour-lesson to a pupil.
You can find out more about what is involved on the DVSA's Safe Driving for Life site.
Could training to be a driving instructor be the right path for you? Find out more about training and our current job vacancies. Any questions, just get in touch.