Even if you haven't attempted to take your ADI Part 3 test yet, you probably already know that it's the most difficult exam in the DVSA's driving instructor qualification process. According to the official DVSA statistics, 65% will fail.
But there's no need to suffer at the hands of statistics! Since writing this article in May 2023, I've helped six PDI's pass their Part 3 and helped three ADIs pass their Standards Check test without a single test failure. On top of that, several others who have completed my online training course have passed recently too.
That's why I've put together this guide to help you become the one out of every three PDIs who actually passes their Part 3 exam.
About the ADI Part 3 Instructional Ability test
Part 3 of the DVSA's ADI qualification process is called the instructional ability test. Instructors will be expected to deliver a 45 minute client-centred lesson with the examiner observing from the back seat. But, unlike the standard driving test, the examiner is marking the instructor rather than the learner driver!
How hard is it to pass Part 3 of the ADI test?
According to the data published by the DVSA, between March 2022 to 2023:
Only 35.3% passed Part 3 of the test!
Part 2 had a 60% pass rate. It looks like the test became a little harder because the pass percentage was 62% in 2021.
Part 1 had a 45% pass rate. Again, this was higher at 52% in 2021, so this test has become much harder.
The most up to date figures show that a mere 35% passed their Part 3 exam. This means that 65% will fail! Compare this to a 45% pass rate for the Part 1 and 60% for the Part 2 and you can be under no illusions as to the size of the task ahead.
What's more, you only get three attempts to take your Part 3. The pressure to pass can get very intense – especially after you've already failed twice!
Your best chance at passing is to make sure you know what will be expected of you before taking the test.
If you applied for your trainee licence, you will already have experience with delivering real-life driving tuition. So, on paper, the final test should be straightforward and fairly easy. However, the low pass rate would suggest many trainee instructors are making some easily avoidable mistakes.
Why do so many fail Part 3?
Over the past 12 years as an ORDIT trainer, I've listened to hundreds of examiner debriefs. The following three themes come up time and time again.
1. Poor planning
When delivering a pre-planned lesson, the quickest way to fail is plan a lesson far in advance of your exam and then stick to it rigidly.
This is not what the examiner wants to see. As a result, you'll probably be told you delivered a lesson that did not meet the needs of the pupil. The examiner will fail you on the basis that the lesson you deliver must meet the current needs of the pupil.
Don't deliver an instructor-led lesson, your examiner needs to see a client-centred one!
2. Bad risk management
Allowing your pupil to drive in an unsafe manner is a surefire way to failure. You must be ready to provide a level of instruction that is appropriate to the needs of your pupil.
Above all else, this means being ready to jump in to prevent your pupil from affecting other road users or causing danger.
Even after they've intevened successfully, many potential driving instructors can still fail the test because they don't do enough to help the pupil fully understand the risks of the mistake they just made.
It's fine to ask your pupil to pull over so that learning can take place. Just get to the point and don't waffle on about unrelated stuff. After a minute or two, get moving again once you're sure they have understood what needs to happen differently next time.
Your next task is to give your pupil the opportunity to practice preventing the same mistake from happening again.
There is a knack to making sure you give just the right level of support. However, by allowing them to have a go and try it for themselves, they will grow in confidence and gain the skills they need to become a better driver.
3. Unsatisfactory teaching technique
It almost goes without saying that providing incorrect information to your pupil won't wash with the examiner. But this is a common mistake so make sure you know what's right and wrong.
Getting help from a good ADI trainer is essential as they will already be up to date with the current standards and best practice. The best driving instructor trainers are ORDIT registered or hold the 'A' grade for instructional ability.
Avoid telling your pupil what they already know. Instead, ask focussed questions to help them draw upon their knowledge and apply it to the current situation.
Your pupils will develop skills more quickly if you encourage them to solve problems by themselves. By doing this, you will better prepare them for when they are driving on their own. After all, this is the ultimate goal of driver training!
My top five tips to pass your ADI Part 3 first time
So, off the back of the three most common mistakes that PDIs make during their Part 3 examination, here are my top five recommendations for making sure you buck the trend and pass first time!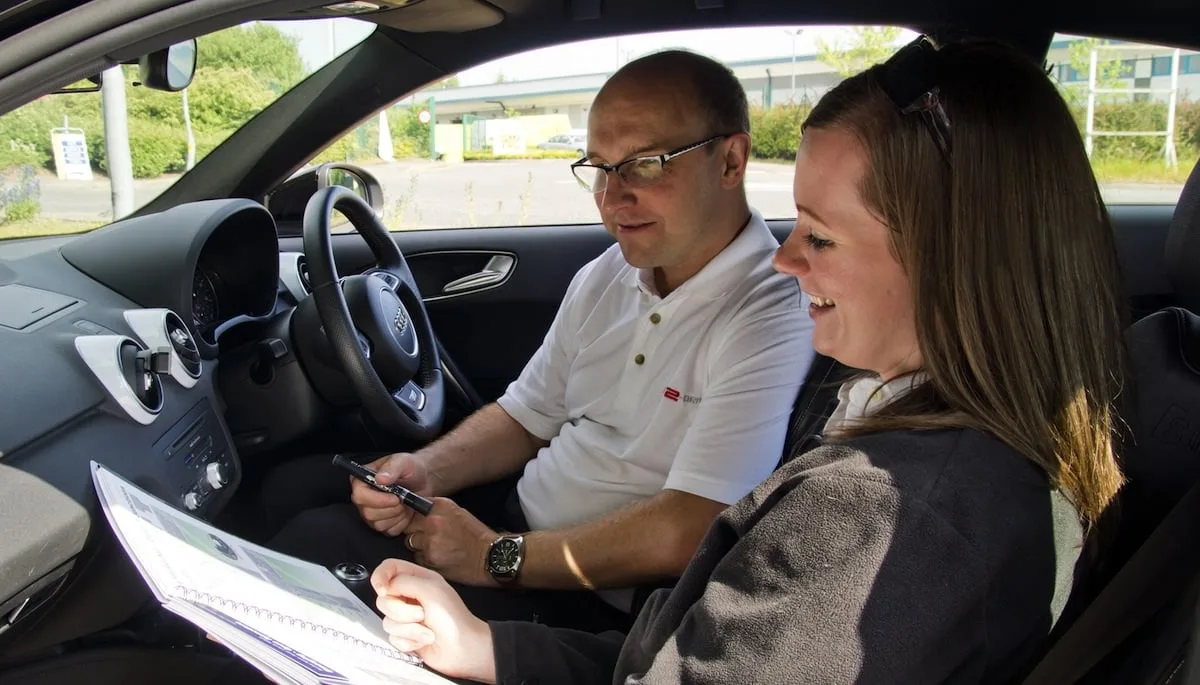 1. Get a good driving instructor trainer
Trying to pass the Part 3 without any help and guidance from an experienced professional will almost certainly end in failure!
Being properly prepared and knowing exactly what's expected from you is essential to passing the Part 3 test.
You don't have to join a big driving school or get tied into a long term franchise deal to get properly trained.
However, you should be prepared to make a financial investment in securing your new career, so expect to pay around £2,000 for training. As a fully-qualified ADI, you'll be able to charge £35 to £40 per hour for your services. Compared to the cost of training for other professions, this is a relatively small amount to invest in your future.
Taking an online course will help you bring the cost of training down. The biggest benefit is that you'll be able to learn the concepts in your own time before you even get into a car with your trainer. Then it's just a case of applying your mastery of the theory to real life!
I offer online training courses for all three parts of the ADI. You can even try before you buy when you take my free taster course.
Once you've completed your online courses, you will then need to find a local instructor trainer so you can get in-car to practice what you've learned so far. To minimise the time you waste having to retake tests, I'd recommend finding either an ORDIT trainer or a Grade 'A' ADI with proven experience of getting people through the Part 3 test.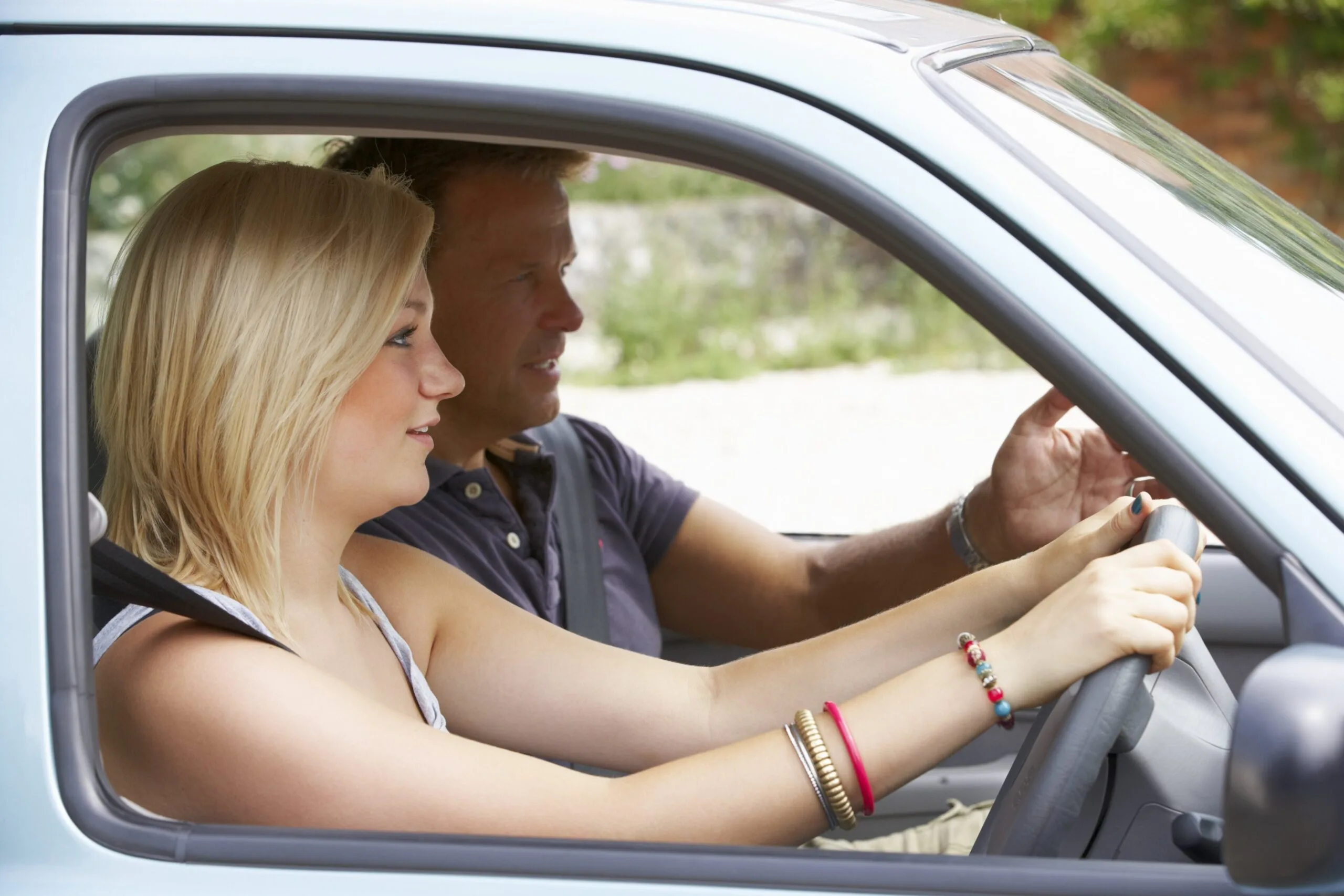 2. Plan your Part 3 lesson around your pupil
Don't pick a 'subject' that you feel you're good at and then try to find a pupil to fit in to that plan. If you do, expect to fail.
When planning your Part 3 lesson, put the needs of your pupil first.
Find out the individual learning needs of your pupil for that exact moment in their learning journey. Just take them for a drive and they will show you exactly what they need help with. Put together your lesson plan by imagining what would have happened if you were not sitting next to them.
Start the lesson by highlighting just one of these needs. Get your pupil to tell you what happened and what they feel they could have done differently. Then follow these three steps:
Ensure they understand the potential consequences if they repeat this mistake
Agree on a learning goal
Ask them how much help they'd like, if any!
And then just get on with it, making sure you're ready to adapt as they make more mistakes.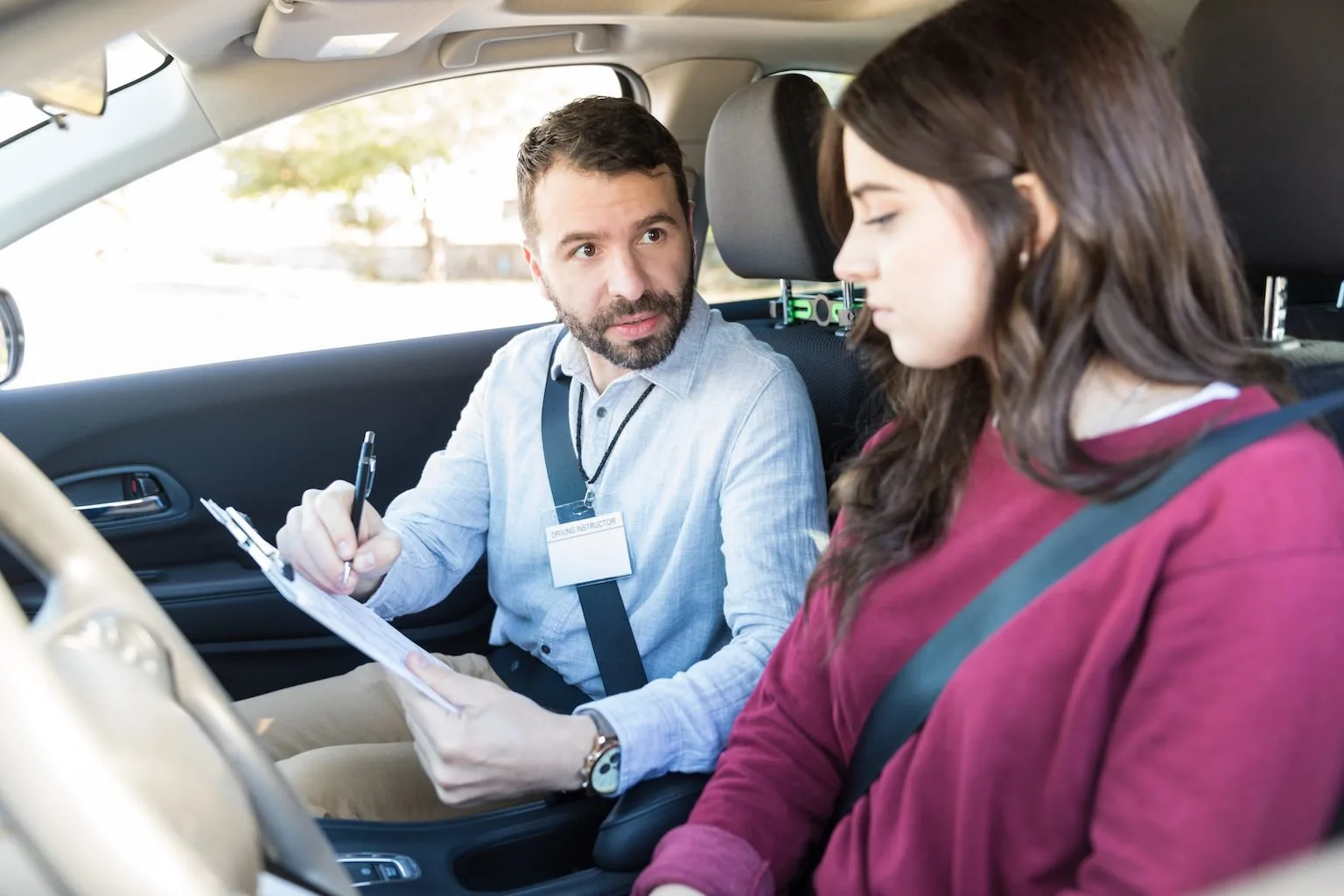 3. Watch your pupil and adapt the lesson
Your pupil isn't being examined – you are! How you respond to their mistakes will determine the outcome of your test!
What your pupil closely and be aware of your surroundings at all times.
When your pupil makes a mistake, don't view it as a set back or inconvenience, instead view it as a golden opportunity to help your pupil learn something. Adapt the lesson to meet their needs and you will pass!
As soon as it happens (and it will), be ready. Mention it as soon as possible, then follow the fault fixing strategy that your trainer has given you. For example:
Identify, Analyse, Remedy (IAR)
Fault Implications Solution Help (FISH)
See it, Say it, Suss it, Sort it
Talk to your pupil and agree on whether this is an area they'd like to focus on. Help them understand the dangers of their mistake and ask them what 'tools' they have to solve it (or give them a new 'tool' to use). Agree how much help they feel they need (give them some options) and then crack on.
4. Give your pupil the tools to do the job
You need to demonstrate that you can help your student progress by encouraging them to take on more responsibility.
Your exam is also your pupil's lesson so learning must take place. This is where the learner driver 'toolbox' comes in.
By ensuring your pupil has some kind of coping strategy to deal with common situations, you'll be setting them on the right track. You'll also be helping to convince the examiner that you are ready to teach.
The tools you decide to share will vary according to the pupils needs. To give a few examples, this may be a way to help your pupil judge if they have enough time to pull off their next manoeuvre. Or perhaps a routine to help them remember important routines such as DSSSM, POM, or MSPSL.
A good trainer will give you useful 'tools' you can employ during the lesson to help your pupils fix common mistakes.
5. Coach rather than instruct
Get learning out of your pupil rather than trying to push learning in.
Now don't get me wrong, there will be times you'll have to assert yourself and take control. After all, safety is your responsibility, so don't allow your pupil to do anything potentially dangerous or illegal.
That said, avoid telling your pupil what they already know or what they could take an educated guess at.
Learning is more meaningful and memorable when it comes from within. We're more motivated when we've just had a really good idea than when we've been told by someone else what has to be done.
Just think about a situation at work where your 'boss' has told you how they want things done.
Don't lecture. Work with your pupil: share the responsibility, encourage them to solve problems and watch as they grow in confidence and ability.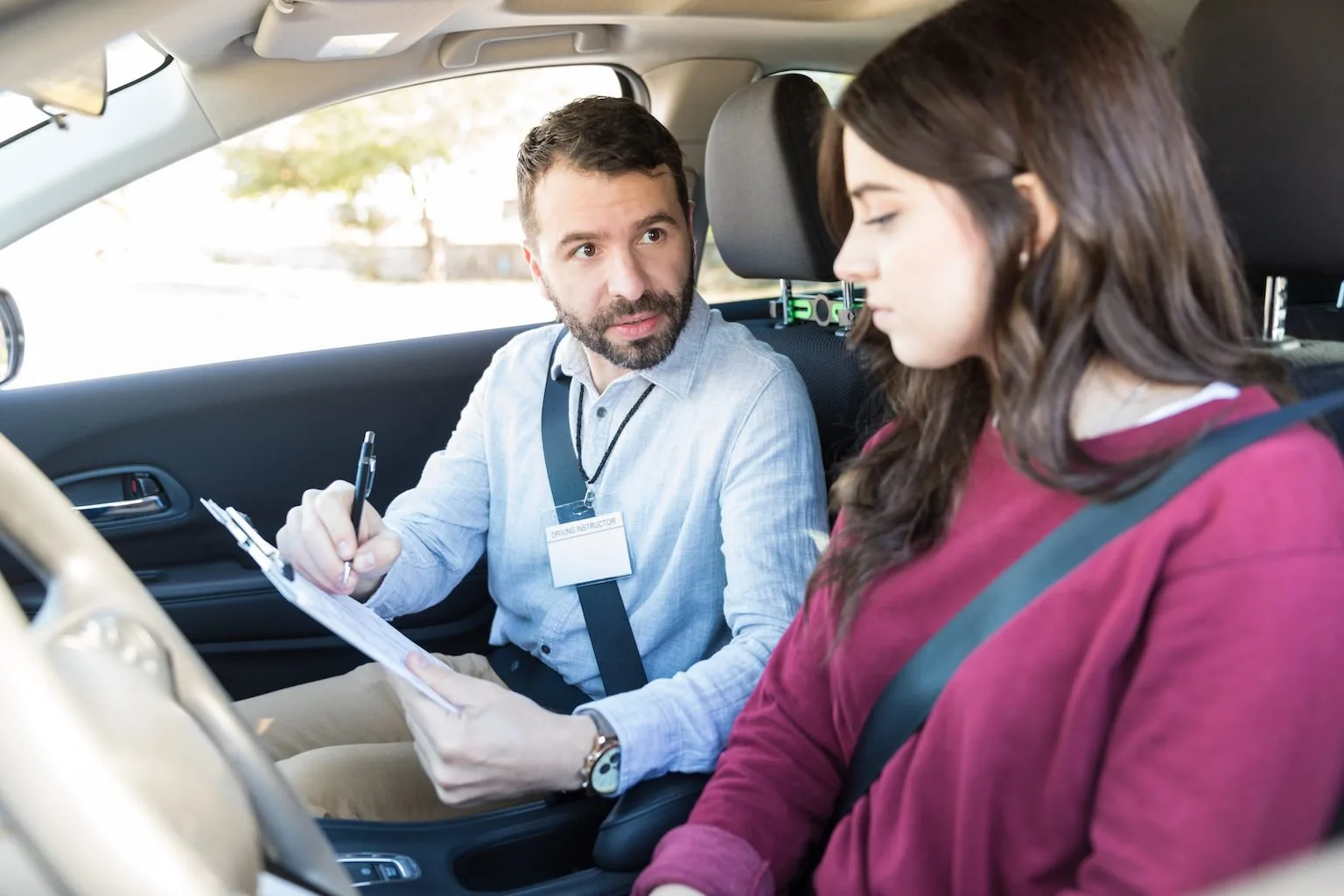 Conclusion
When it comes to your test day, relax and be yourself. Remember that you were almost certainly nervous when you took your driving test, but you passed it nonetheless and now look at where you are!
Act as you normally would on any lesson. Try not to act differently because this will affect your pupil. Before going for your test, get used to having someone sit in the back of your lesson. Your trainer will be able to do this; be sure to listen to their feedback.
This advice seems to be working for the people I've been helping recently.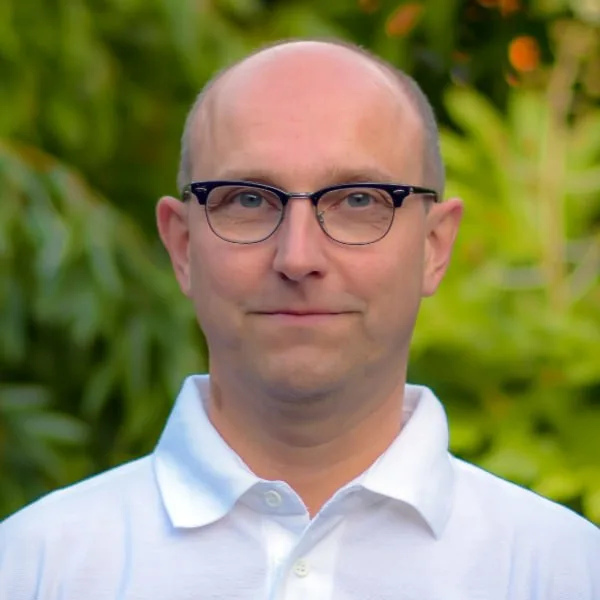 Howard Floyd ADI
Founder and director of the How-2-Drive driving academy in Norwich, UK. Howard focuses his time on training potential driving instructors and helping them pass their ADI exams.
Howard is available for one-to-one in-car training in the Norwich area. Those further afield can book a one hour video consultation.